The Training of KX12 Volume 1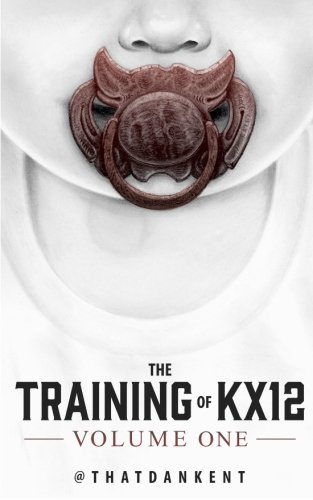 Within these pages you will begin see how hell (The Corporation) operates. Set aside your preconceptions and discover the sneaky traps and calculated gravities that really cause humans to fail (and the narrow, sometimes counter-intuitive, paths that lead to our success). Both funny and serious, whimsical and insightful, this first volume will have you hooked right up to the dramatic cliff hanger.
"I kept wanting to turn the pages. I read it all in one sitting." Marcus Johannes, Berkshire Hathaway.
KX12 is a demon ("sales associate") being trained by an accomplished veteran: the bombastic and ambitious Proktos Pew. KX12's very first "prospect" is a mere toddler. How many spiritual lessons can we learn from KX12's work with a mere toddler? Plenty! This first volume will stimulate your mind and touch your heart, and pull you along to it's dramatic conclusion. The revelations of this first volume will stick with you long after you've put the book down.
"The theological insights have stuck with me. I've mulled over the writing multiple days after reading! BRAVO!" Jes Brookes, Half-Price-Books
"This is really good. I found myself challenged." Scott Boren, Founder and President at Center for Community and Mission.