The TRUTH About David and Goliath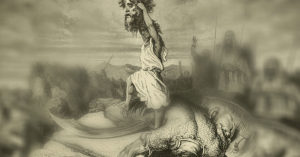 Who killed Goliath? Many Christians believe God did. They claim that David had great faith in God and that God rewarded this faith by helping David conquer Goliath, who was a giant warrior, in a battle to the death. Strangely, though, the Bible doesn't really allow for this explanation to be true.
God did not kill Goliath. David did.
Rereading this text through a more appropriate lens reveals a far more praiseworthy understanding of God, and a far more empowering understanding of people. The implications are… gigantic.
Request This Presentation